August in Wisconsin is a beautiful month for a wedding, a celebration of the love between Alana and Charlie committing their lives to one another.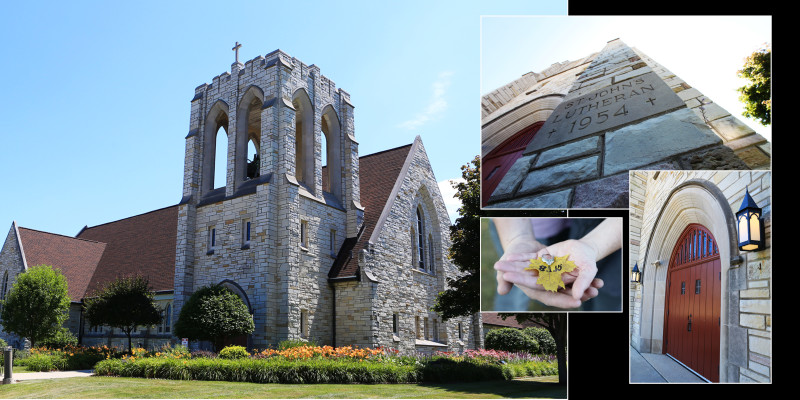 St. John's Lutheran Church in West Bend, WI is a beautiful location for a wedding ceremony.  The stone architecture and dramatic entryway make for a beautiful setting.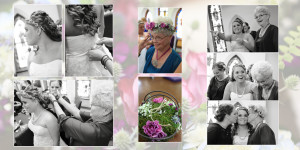 The Bride, Alana, chose her grandmother as her flower girl.  This was extremely sweet and unforgettable.  She wore a headband of fresh flowers and beamed brightly throughout the day.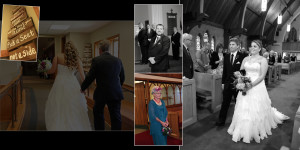 Many details made Alana and Charlie's wedding extra special, such as the sign leading to the ceremony: "Today two families become one we ask that you pick a seat not a side".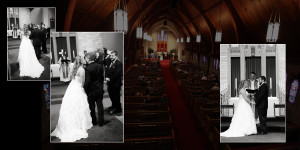 Alana and Charlie chose a beautiful and dramatic church to vow their love to one another.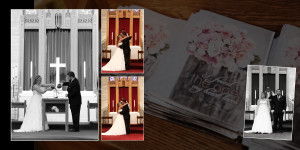 A glass ceremony represented their two lives becoming one.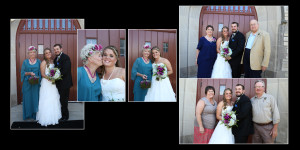 The flower girl/grandmother and godparents helped celebrate their wedding day.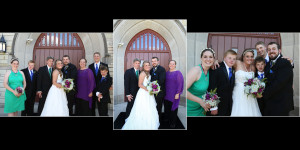 Family photos are a great opportunity to capture this stage of their lives in a beautiful way.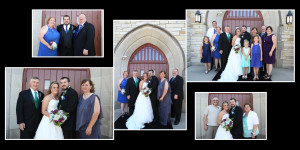 This entry way to St. John's Church provided an incredible backdrop for the family photos.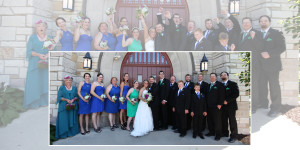 Alana and Charlie are surrounded by so many friends and family who love and support them.
Charlie and his guys enjoyed showing off their wild socks along with climbing to the loft of his barn.
The ladies were stunning on this sunny August day, the flowers were incredible!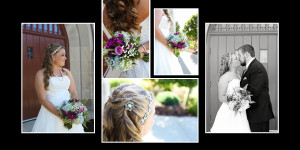 Alana proudly wore this hair pin, a family heirloom.  I love the timeless black and white image here.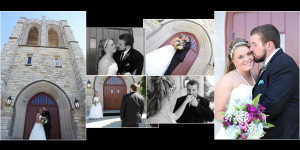 This couple has such a sweet love for one another.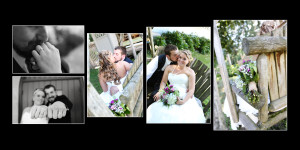 Alana chose her home where she grew up as one of the sites where we stopped for photos.  This swing means a lot to her and I am happy we captures some beautiful images with it.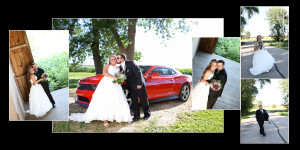 We also went to Charlie and Alana's home, taking photos in their barn and in front of their slammin' wedding day ride: a Chevy Camaro.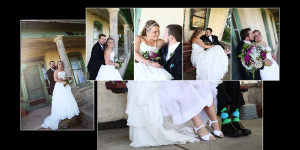 The last location we stopped at for photos of the bride and groom was Charlie's sweet grandmother's home, which made a fabulous backdrop for photos!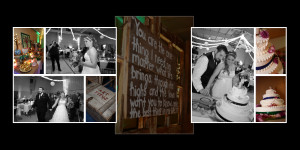 Their wedding reception was such an experience, with personalized decorations throughout the venue in West Bend.  The food was rather delicious too… not even to mention the huge candy bar and cake.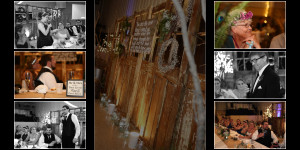 I couldn't keep my eyes off the shabby chic backdrop featured behind the head table made of vintage doors.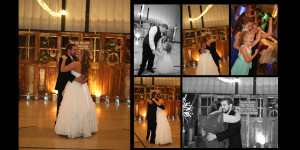 This dance was beautifully lit and we were able to capture the sweet love between Alana and Charlie.
Thank you so much to the amazing bride and groom, Alana and Charlie for entrusting us to capture your amazing wedding!
To many many more years to come together,
Rachel Schmitz
info@artofkairos.com
920-562-5304